Abortion up to the 12th week
We will offer you the nearest possible date for the procedure
Quick contacts:
Kotlářova 3199/8, Ostrava-Zábřeh, Czech Republic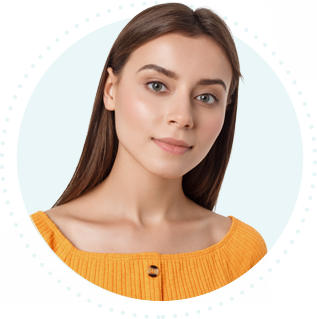 Pursuant to Act No. 66/1986 Coll. of the Czech Republic, a woman can request an abortion up to the 12th week of pregnancy without any restrictions.
Contact form

Godziny otwarcia
MON 7:30 – 19:00
TUES 7:30 – 18:00
WED 7:30 – 18:00
THURS 7:30 – 19:00
FRI 7:30 – 15:00

How does it work?
An abortion, or termination of pregnancy, is a minor surgical procedure in which the contents of the uterine cavity are removed by vacuum aspiration (i.e., suction),
either at the patient's request due to unwanted pregnancy or for medical reasons on the advice of a doctor.
Documents
Take your ID with you. You will be presented with other documents at the clinic such as Instructions and Informed Consent.
Eating and drinking
Do not eat 6 hours before the procedure, water (or unsweetened mineral water) can be consumed up to 2 hours before the procedure
Health
If you are sick or have a cold, please let us know. Rescheduling is required!
Escort and driving
You must not drive after general anaesthesia. Please arrange an escort/someone to take you home.
Smoking
no smoking 24 hours before the procedure
Medication
Take your regular medication with you. The doctor at the clinic will determine which ones you can take.
Accessories and valuables
You must remove contact lenses, dentures, jewellery, etc. before the procedure. Leave your valuables at home.
Předchozí
Další
Help Centre
Our team answers your questions
Sandra Suchánková
Head Nurse
Mgr. Tereza Videnková
OR Nurse
FAQ
When can I expect my first menstrual period after an abortion?

The first menstrual period after the procedure occurs individually, but usually in 4-6 weeks.
What happens after the procedure?

There may be slight bleeding and mild pain in the lower abdomen after the procedure. Common analgesics can be used for pain. We recommend a rest regimen.
Medical team
A correctly treated patient is our goal and our mission. This goal can only be achieved with high standards in personnel and equipment. The client and her needs, problems and wishes are a top priority for the GYNET team.
18doctors
11nurses
5facilities
Ostrava
Kotlářova 3199/8, Ostrava-Zábřeh,
Czech Republic
Parking
Parking is available in the free parking lot right in front of the Gynet building.
The nearest tram and bus stop - Kino Luna - is 200 m from the clinic.
Connections
- 30 minutes from Ostrava Main Station
- approximately 20 minutes from Ostrava - Svinov railway station
- less than 20 minutes from the Central Bus Station
Contact form

Godziny otwarcia
MON 7:30 – 19:00
TUES 7:30 – 18:00
WED 7:30 – 18:00
THURS 7:30 – 19:00
FRI 7:30 – 15:00